CMMA: Tour Legacy Building Solutions, speaker Susan Brower, State Demographer
SPEAKER: Susan Brower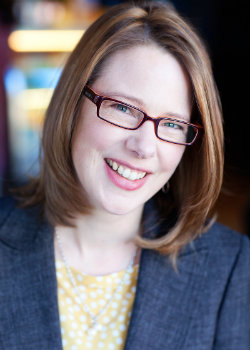 Minnesota State Demographer
Susan Brower is the Minnesota State Demographer and directs the MN State Demographic Center. Susan became the State Demographer in February 2012. In that capacity, she travels the state talking with Minnesotans about the new social and economic realities that are brought about by recent demographic shifts. Susan's work applies an understanding of demographic trends to changes in a range of areas including the state's economy and workforce, education, health, immigration and rural population changes.
Susan joined the State Demographic Center after working as a researcher on the Minnesota Compass project at Wilder Research in St. Paul. Prior to that, she worked at the Population Studies Center at the University of Michigan.
Susan earned her Ph.D. in sociology at the University of Michigan, specializing in demography and family sociology. She also holds a master's degree in public policy from Humphrey School of Public Affairs at the University of Minnesota.
TOUR: LEGACY BUILDING SOLUTIONS
Legacy Building Solutions has experience manufacturing, designing, selling and installing fabric buildings on rigid steel frames across the globe. Based on their experiences they created a patented attachment system for integrating fabric cladding with the steel frame. Today they specialize in highly custom, large and specialty fabric structures. Although their headquarters are here in Minnesota, their buildings can be found in most U.S. states and Canadian provinces, as well as countries around the world.
Legacy fabric buildings are clear span structures constructed using a rigid steel frame. Once the frame is erected in place, the fabric cover is connected to the frame using their proprietary process. Legacy uses ExxoTec PVC fabric. Each structure is engineered and manufactured on a solid web beam steel frame. Steel frames are available primed gray or red, painted any color, or hot dip galvanized for maximum corrosion resistance.
Their Mission
Legacy has staked their reputation on quality, safety and customer service. Their goal is constant improvement and constant innovation to their buildings and processes. They also strive to create long-term and rewarding relationships. Their in-house design, manufacturing and installation crews are held to the highest standards to better serve their customers. They also provide innovative structure and service solutions solving the needs of valued clients and partners. They accomplish this by empowering their customer-focused employees to act ethically, responsibly, and with ingenuity.
On the tour you will learn about building component manufacturing and options for building manufacturing, within manufacturing plants in Minnesota.
Everyone attending the tour, please meet in front of the office. You will be split into four groups and receive a short presentation by General Manager-Nathan Stobbe prior to the plant tour.
CLOSED TOED SHOES ARE REQUIRED.